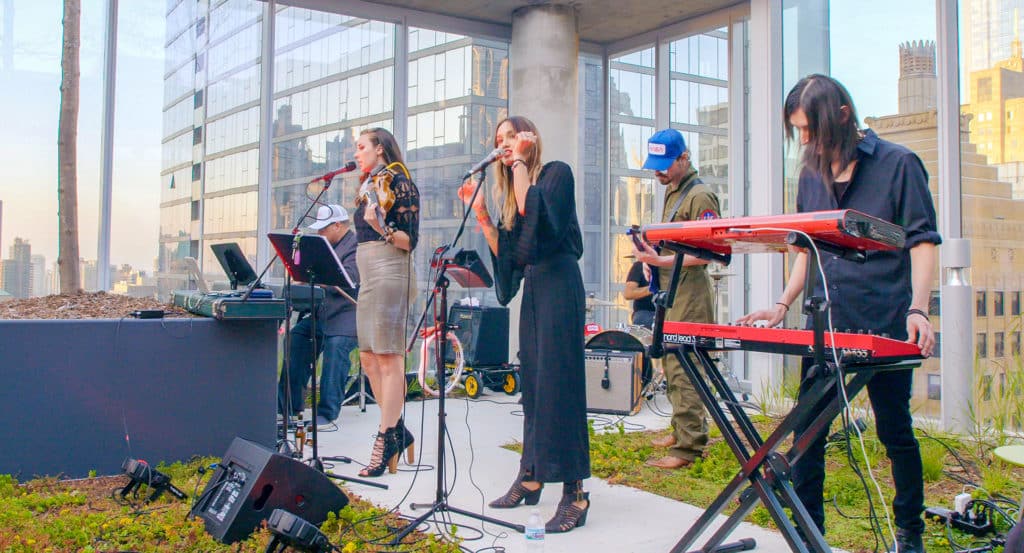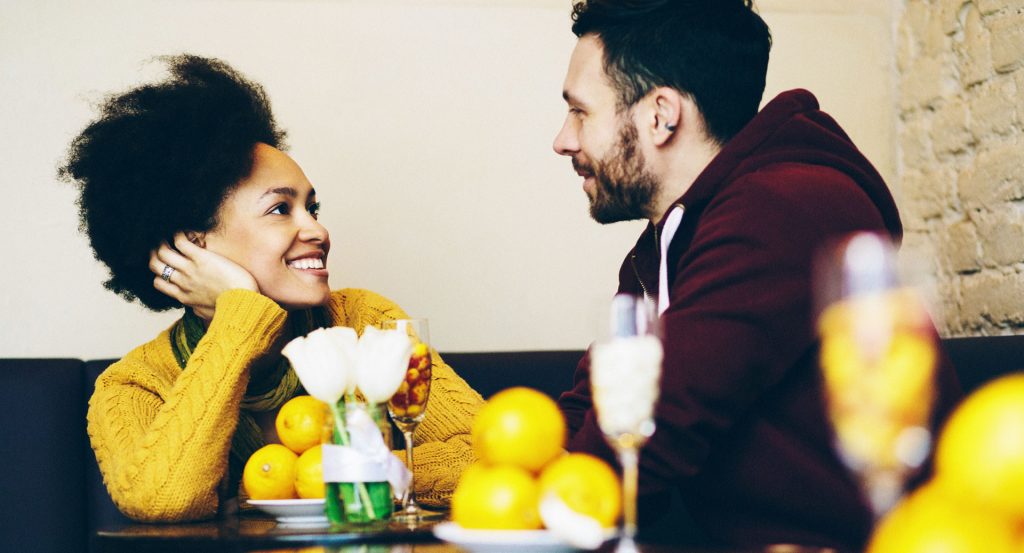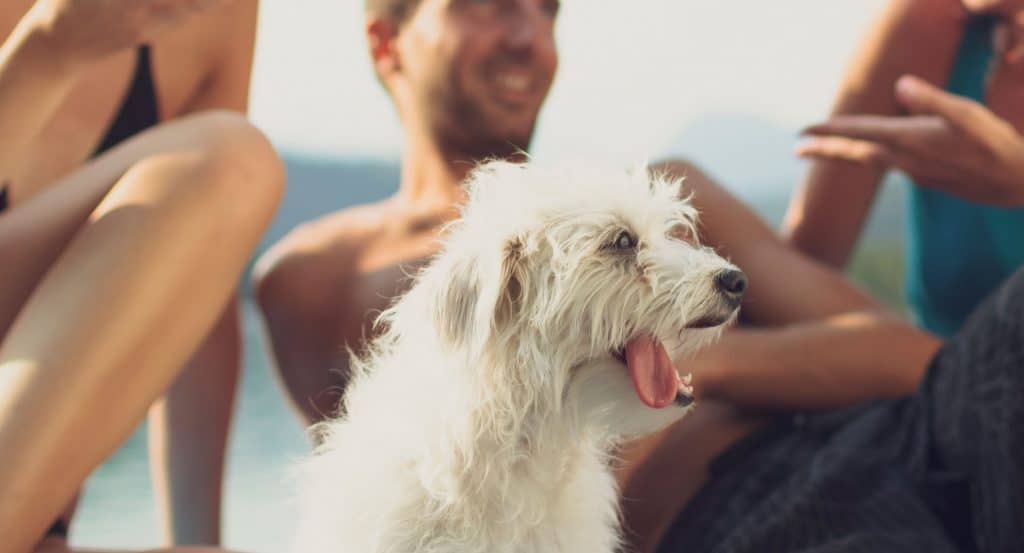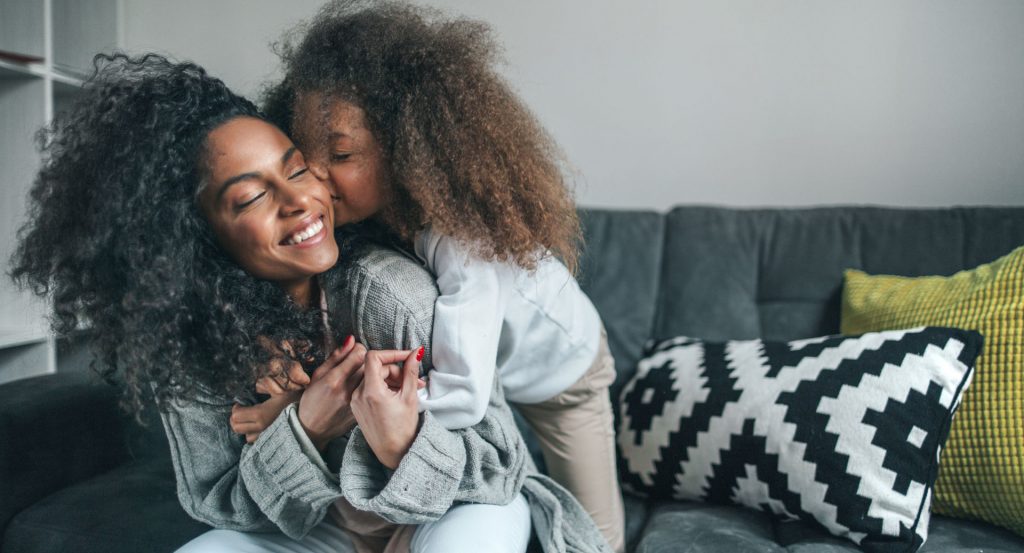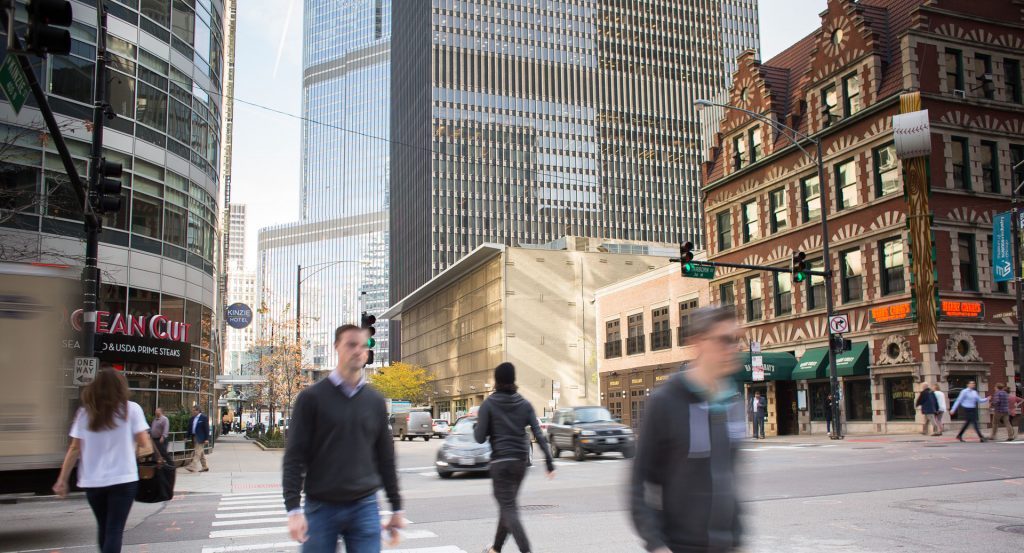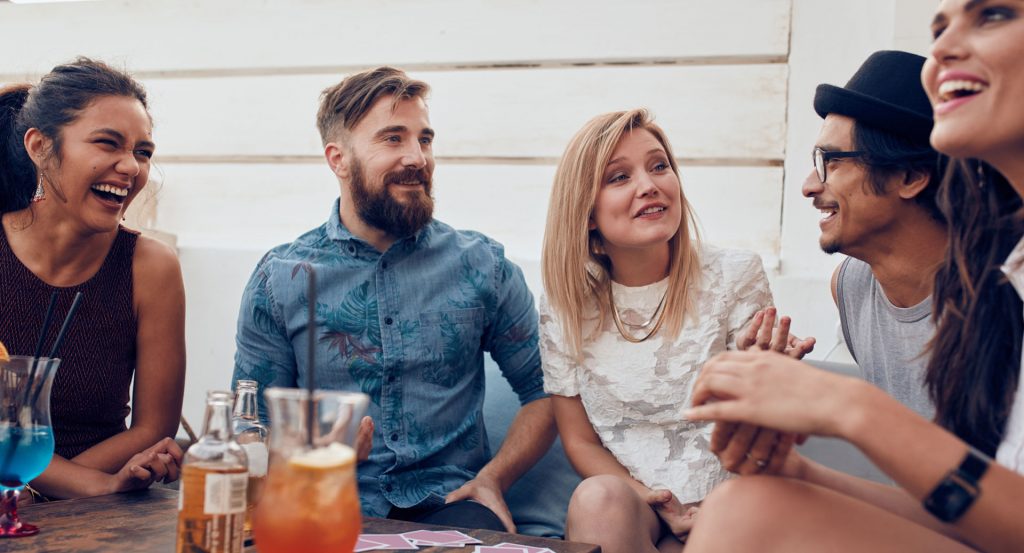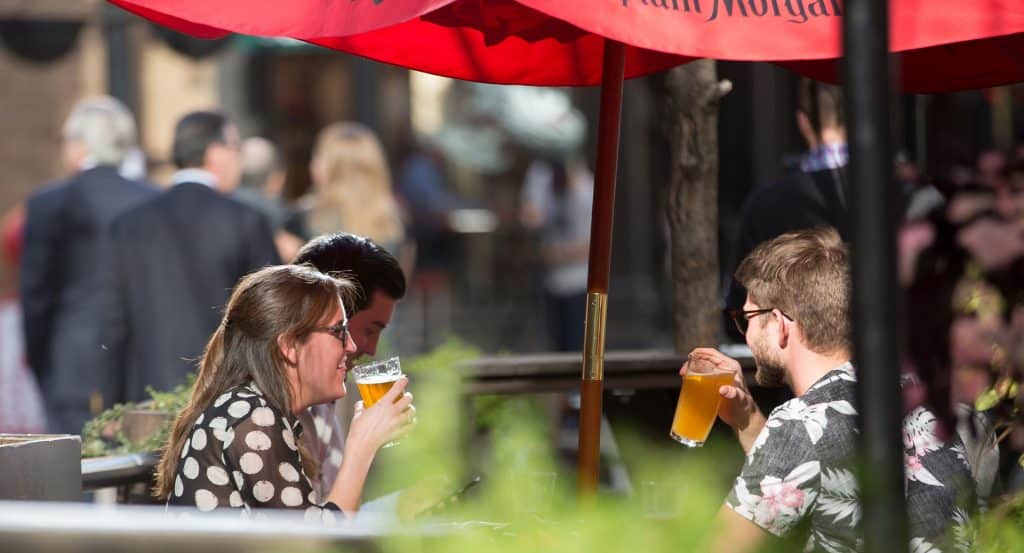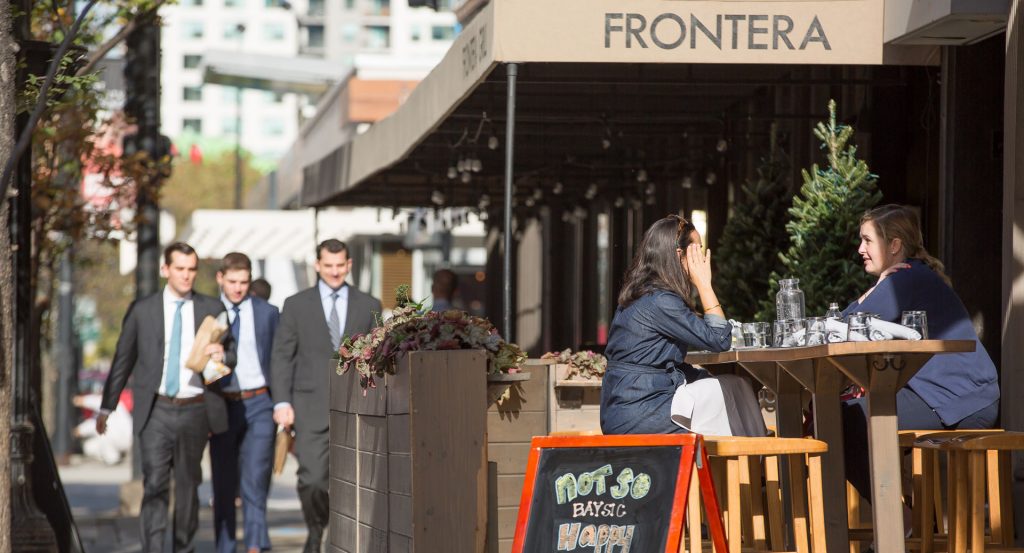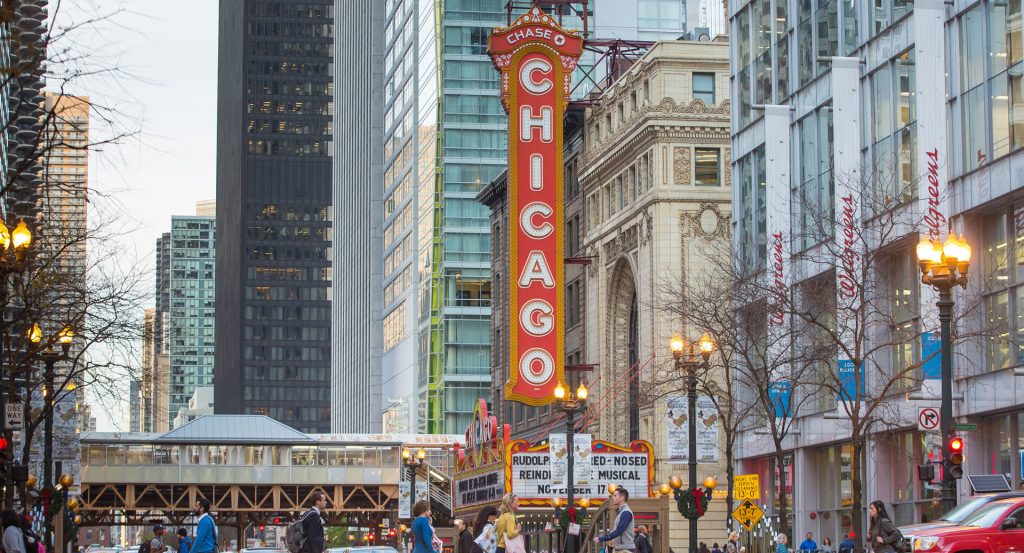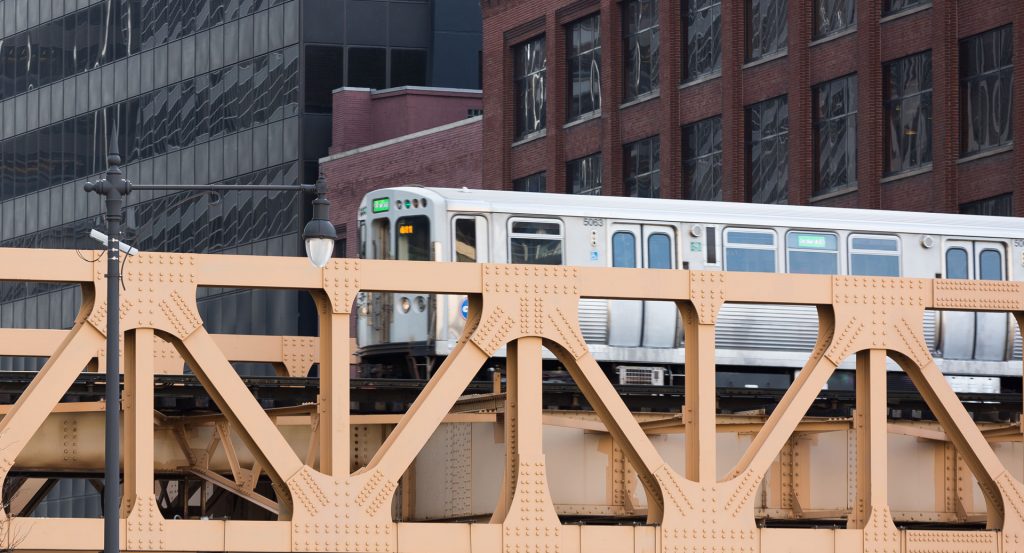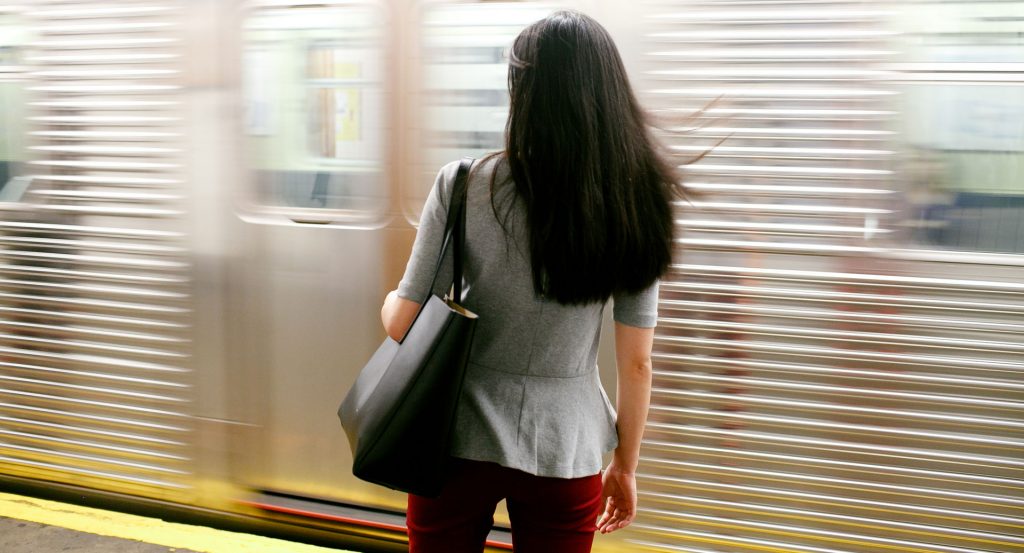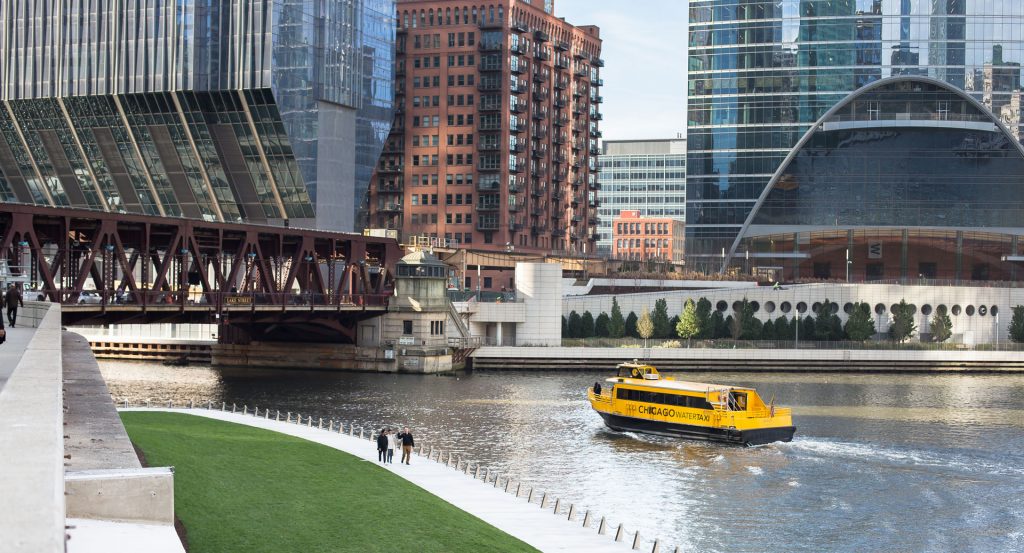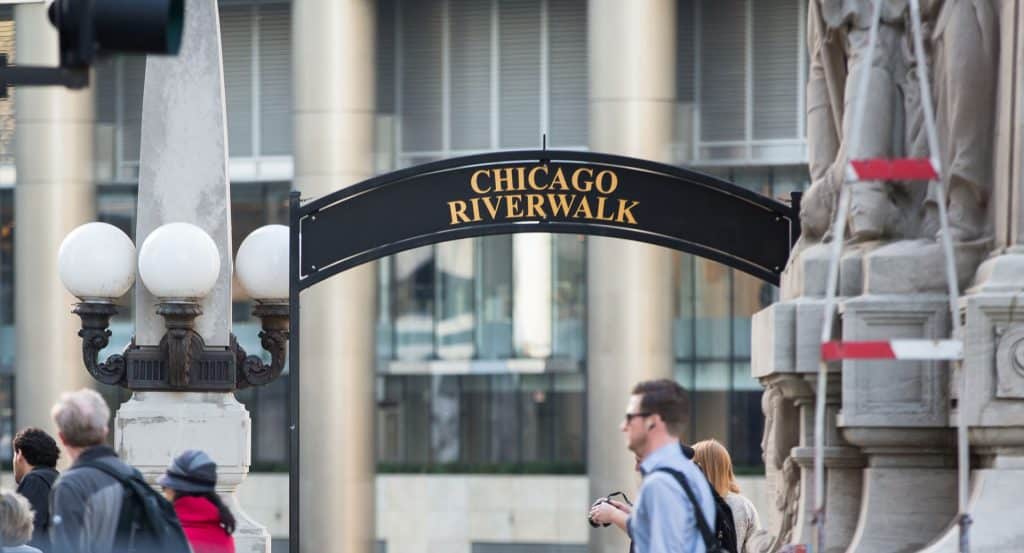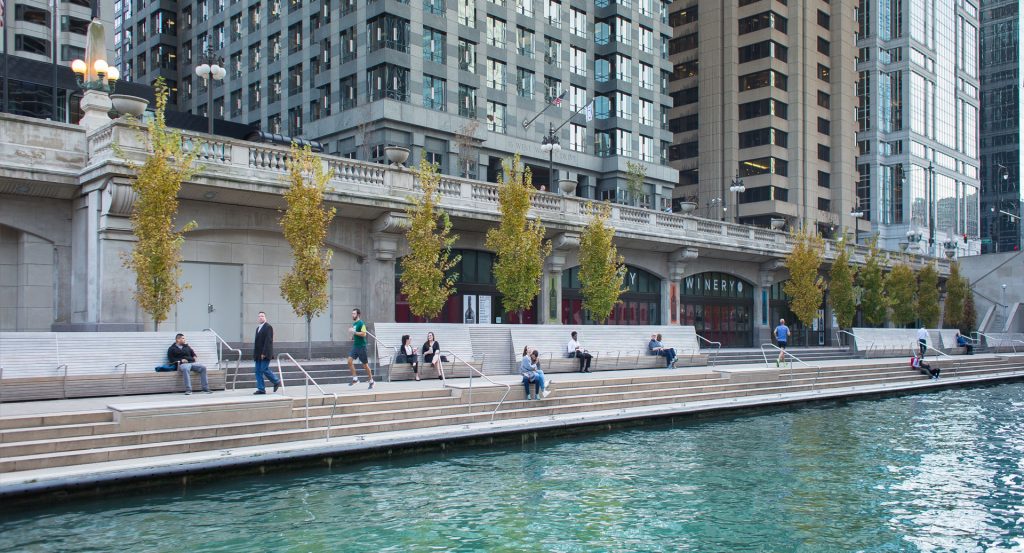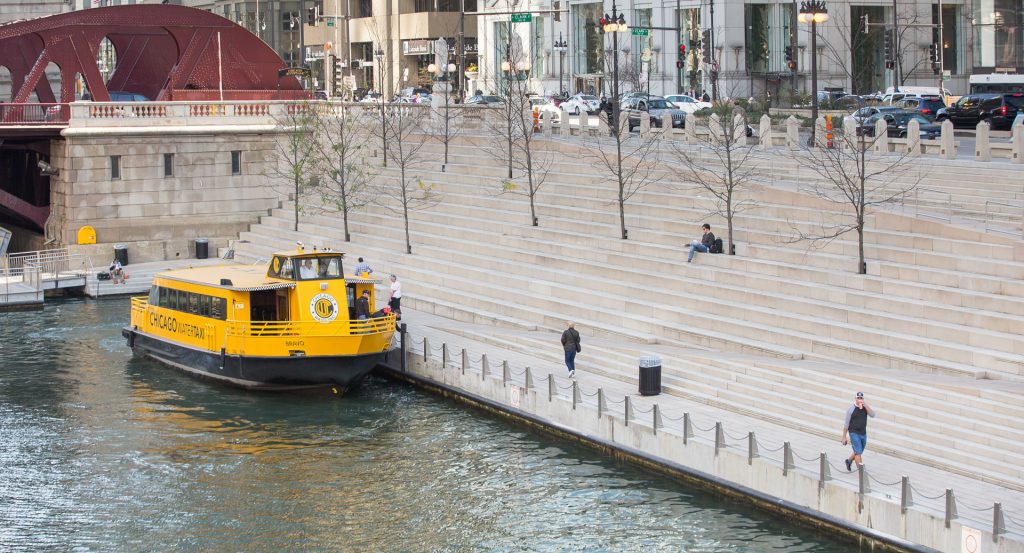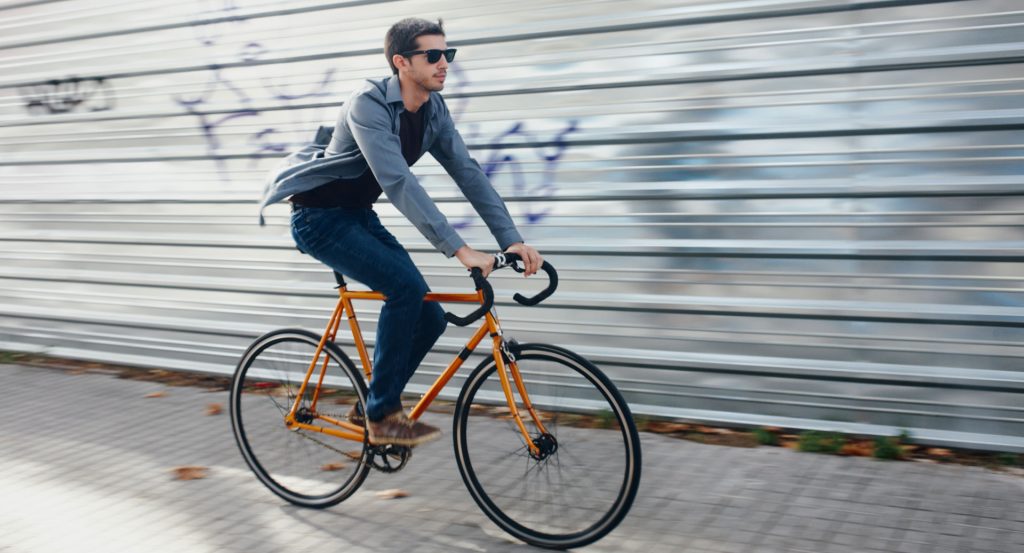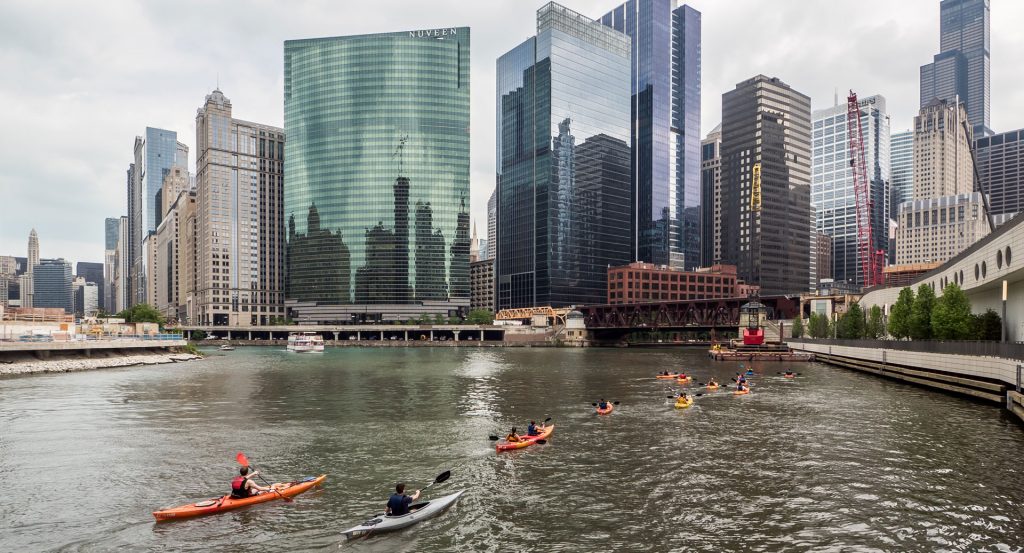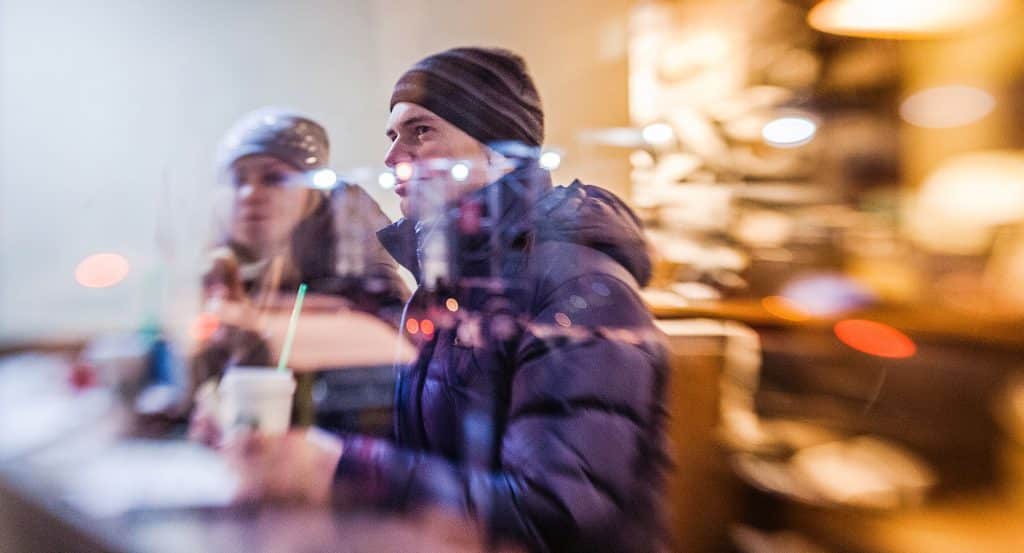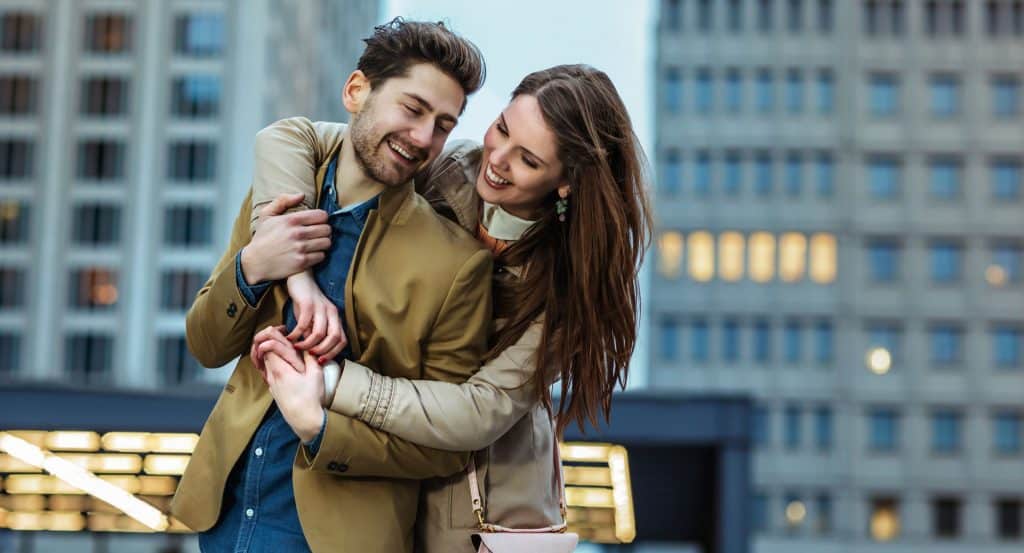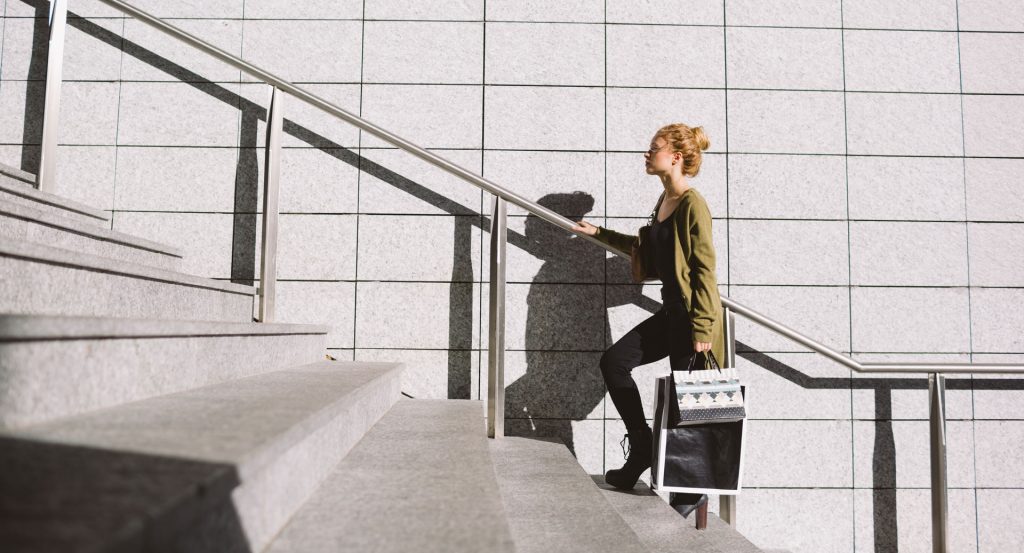 Grand Opening Over 350 guests gathered to celebrate the grand opening of LINEA.
welcome home Welcome home to LINEA, at 215 W. Lake Street.
aesthetic glass contour An undulating glass wall along Lake Street beckons you to enter the spacious Lobby Lounge.
lobby lounge You are welcomed home by a 24-hour doorman and attractive decor.
Lobby Lounge The perfect place to wait for a taxi or chat with new neighbors
Spacious Lobby Decorated with contemporary furnishings and custom artwork
Dog Walk You and your pup will love the fifth floor Dog Walk.
fitness center An airy fitness center provides expansive city views.
fitness center Train with weights or practice yoga.
media room south LINEA features 4 levels of amenity space, including a Media Room.
media room north Read a book or admire the view from this quiet space.
billiards Amenities also include a billiards room and a gas fire pit.
skyline sundeck When looking for a retreat from the bustling city, the rooftop pool and sun terrace provide the perfect escape.
indoor-outdoor pool A retractable wall connects the pool and sundeck.
Swim Year-Round Never pack away your bathing suit! You can take a dip in the pool year-round.
visionary design Every design detail of LINEA is resolved, including this one-of-a-kind sculptural staircase.
Live, work + play Practice your table tennis on the top floor.
Live, work + play LINEA offers ample space to live, work, and play.
resident café Relax with a book and drink in the Sky Lounge café and martini bar.
kitchen + terrace Enjoy a cup of coffee in the Sky Lounge kitchen or on the terrace.
Private retreat Life at LINEA is like having your own private retreat.
unprecedented outdoor space Enjoy LINEA's top-floor sun terrace when you want to relax outdoors.
captivating city views Dazzling city views are one of LINEA's most striking features.
stylish interiors Prepare your friends to be impressed with your new place.
Your new home LINEA is a welcoming place to call home.
LEED Certified Leadership in Energy & Environmental Design certification makes LINEA an eco-friendly building.
Top Amenities Amenities also include Pressbox, high-speed Internet, and in-home USB charging stations.
Modern Loft Style Exposed concrete ceilings, walls, and columns lend a classic loft look.
Sleek Finishes Finishes include matte gray and white cabinetry and dark wood-grained flooring.
Sleek Finishes Kitchens are equipped with stainless steel appliances and dark wood-grained flooring.
Living and Dining Concrete walls and ceilings complement the modern design.
Living and Dining Attention to detail is paid to every surface.
Living Area Floor-to-ceiling windows allow light to flood in.
Bedroom Bedrooms offer ample closet space.
Living and Dining Living and dining areas flow seamlessly with an open concept design.
Studio Studio bedroom area
Studio Studio living area
Studio Studio dining area
Bedroom LINEA's interiors offer a peaceful place to retreat from the city.
Luxurious Details Bathroom finishes include chrome fixtures and matte gray cabinets.
Downtown Adventure Living in downtown Chicago is so filled with adventure and reward that you might want to start your own "Best of…" blog.
Endless Options You can pick a different place each time you go out and tour world-class destinations without even packing a bag.
River North Make River North, Mag Mile, Millennium Park, and the Riverwalk part of your regular routine.
River North Restaurants Get together and celebrate with friends at Frontera Grill.
world-class entertainment Enjoy world-class live performances in the Loop at State Street's iconic Chicago Theater, and any of the many landmark spaces that are a part of the Randolph Street Theater District.
CTA Hub LINEA is located at the heart of the CTA transit hub, with direct access to O'Hare and Midway airports as well as to exciting city-wide destinations.
CTA Hub For jaunts slightly farther from home, hop on the CTA to explore nearby Lincoln Park, West Loop, or Wicker Park.
in the heart of it all Discover the amazing city that surrounds LINEA, on foot, bicycle, train, bus, boat, taxi, or automobile.
The Riverwalk LINEA is so close to the Riverwalk you can consider it your own backyard.
The Riverwalk Relax at City Winery or talk a walk along the river.
The Riverwalk Board the Water Taxi for a unique way to zip around the city.
Explore the Loop Or explore your new Loop neighborhood by bike.
Outdoor Adventure For outdoor adventure, rent a kayak to explore the city along the Chicago River.
Loop Living The enviable central location in the Chicago Loop provides endless possibilities.
Nightlife Nightlife and entertainment are at your doorstep.
Mag Mile Shopping Shopping the Magnificent Mile and State Street stores is within easy walking distance.
unprecedented outdoor space
world-class entertainment
Thumbnails